I can provide free initial consultations in person
or quickly and easily online using ZOOM
HANDLED WITH SKILL AND FINE TOUCH
ACTUAL TRIAL EXPERIENCE absolutely makes the difference in obtaining a positive result in your case. Bobbi Berry, the founder of BBerry Law Offices, PLLC, has spent OVER 25 YEARS as a litigator. Litigation experience means that she has developed extensive experience and a strategic skill set in the Courtroom in front of juries over an entire career.
She now advocates for plaintiffs in civil matters involving injuries/death as well as for people charged with crimes. Years of trial experience allows her to represent her clients with conviction, passion, intelligence. Although she brings large firm expertise to the preparation and execution of each case, she caters to clients who seek a personalized experience.
Although your case may never end up in trail, she brings tactical solutions to bear on your unique situation.
TACTICAL SOLUTIONS FOR YOUR UNIQUE SITUATION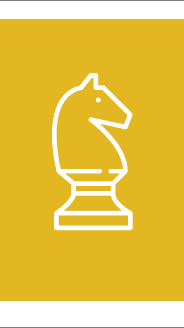 Being charged criminally can lead to lifelong repercussions. Gaining representation from a knowledgeable criminal defense attorney as early as possible is essential. Berry Law Offices provides tenacious support backed by superior expertise for clients accused of violating state or federal laws.
No matter what type of criminal accusation you face, you deserve to tell your side of the story. It is your right to a fair trial, and we value and protect that right. Let our team help construct your defense so you receive fair treatment from the courts.
Accidents happen. Whether you have been hurt while on the job or doing something you love, you may be entitled to damages beyond what insurance carriers are willing to pay. Why accept a small or modest settlement without a third party opinion?
Speak with an insightful personal injury lawyer who has successfully won higher-than-expected damages for personal injury clients before.
Defending a sex crime allegation takes patience and commitment. Bobbi Berry brings decades of legal understanding and compassion to every sex crime case to prepare the best possible defense.
State and federal courts take child pornography charges seriously. Penalties include incarceration as well as mandatory sex offender registration. Our firm carefully constructs each child pornography defense to give clients the best possible outcomes.
Drinking and driving is a crime that can lead to a criminal record. Talk to us about your recent DUI charges to gain advice on how you can potentially expunge your record or defend your accusation.

MAKING THE LEGAL PROCESS SIMPLE
We are deeply committed to represent your legal needs for the best possible outcome.
We bring significant know-how in the fields of prosecution, criminal defense, and personal injury.
Numerous case ins indicate why our firm enjoys considerable prestige.
We strive to give all clients individual attention to represent their legal needs.
Jimmy D.
I was involved in a car accident out of state and I immediately retained Bobbi Berry as my attorney. She and her staff kept me apprised of the status of my case and were very accessible when I had questions. I was provided with all information regarding my case and was constantly involved in all decisions. Ultimately my case was settled and I cannot thank Ms Berry enough for her support and handling of my case from start to finish.
Anthony V.
Bobbi is a great attorney, knows her law, & has excellent trial skills. She's a skilled communicator & experienced in how the prosecution thinks. If you need an experienced attorney & feel like I do, you can't put a price on freedom, HIRE Bobbi Berry.
Leesa L.
Berry Law Offices is my GO TO for any legal issues or simply a really smart woman to talk to.
Melissa H.
Bobbi Berry represented me as a pro bono attorney in 2002, she was paid no money for her work and we went to trial and I was found innocent thanks to her! She represented me again in 2012. Her price was extremely fair !!!!! Once again I was impressed with her skills! This is the best attorney in all of Tucson if you ask me! I was extremely blessed to have her! 
🙂
Paul Q.
Bobbi is a very focused and professional attorney who knows the law and will do everything in her power to assist you in all your legal needs. She is highly respected and knowledgeable in all facets of the law.
Pat L.
Bobbie is just perfect in every way. A true friend and a fabulous attorney. Loved by all. Can't say enough good about her
REQUEST YOUR ONE ON ONE CONSULTATION
Simply provide us with some details and we will contact you as soon as we can