An Experienced Tucson Law Firm
TUCSON CAR ACCIDENT LAWYER
Tactical Solutions for Your Unique Personal Injury
I can provide free initial consultations in person
or quickly and easily online using ZOOM
Bobbi Berry is a Tucson personal injury lawyer with more than 25 years of civil and criminal litigation experience, including as lead counsel in court trials. Bobbi has handled numerous personal injury claims in Tucson and the surrounding area in connection with car accidents. If you have been in an auto accident due to the negligence of another driver, then don't hesitate to contact BBerry Law Offices for a consultation. Bobbi Berry will do what it takes to get you the justice you deserve.  
Tucson car accident lawyers are frequently needed as a result of a collision. According to 2017 reports from the Arizona Department of Transportation (AZDoT), approximately 38,000 of the 127,000-plus motor vehicle accidents in the state resulted in bodily injury. Another 919 of the crashes involved fatalities. These accidents cost people time, money, loss of employment, and sometimes their lives or their loved ones' lives. Accident victims seeking a Tucson car accident lawyer turn to BBerry Law Offices to fight for their rights.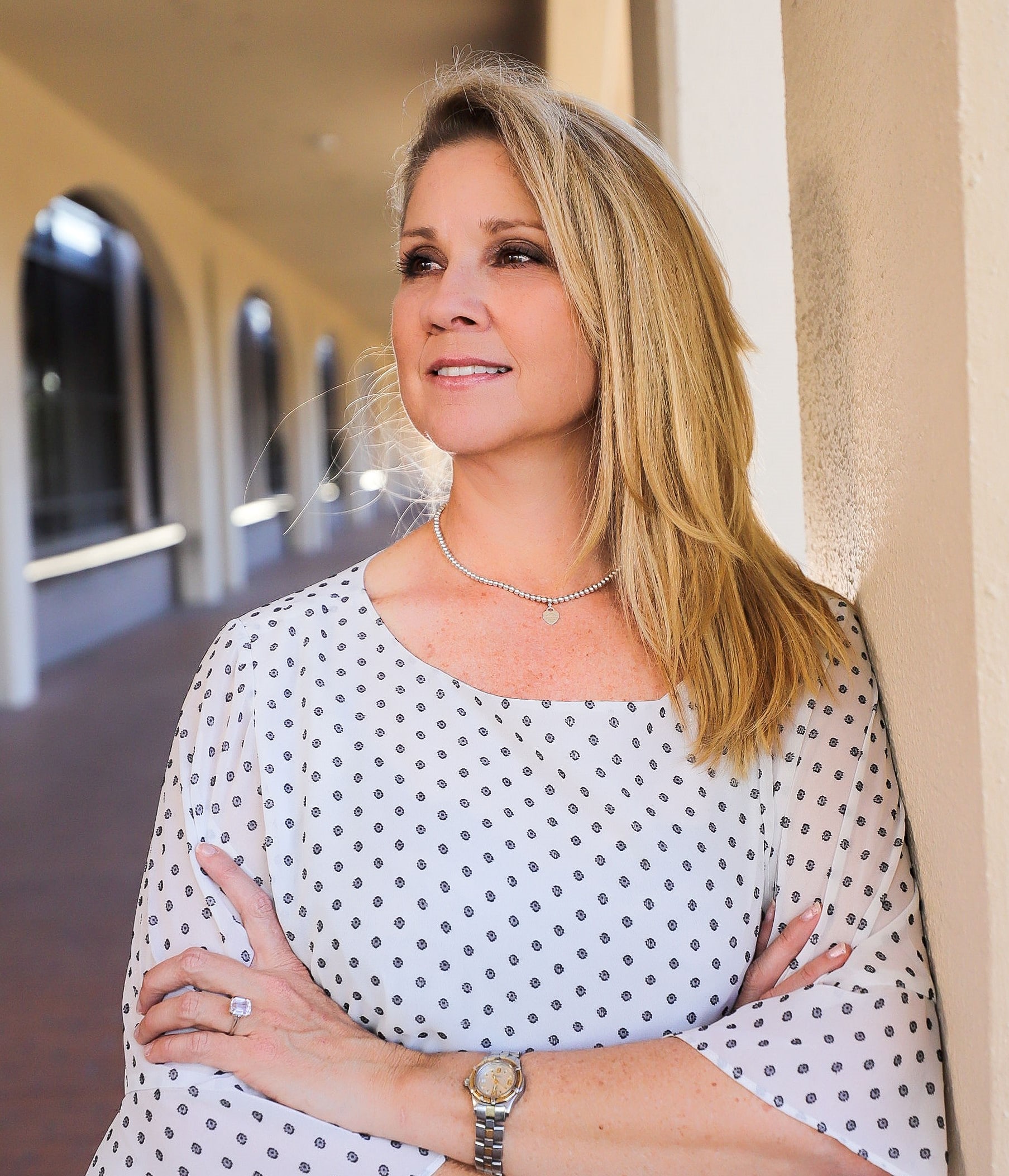 Driving Too Fast For Conditions
Of the many Tucson car accidents that occur, one of the most common causes every year is "speeding too fast for conditions." Drivers should understand the significant distinction in the words "too fast for conditions" because judgments regarding a collision aren't necessarily based on the speed limit. It's not always safe to travel, for instance, at a designated 55 miles-per-hour (mph). Extra caution and a slower speed may be needed for a variety of reasons.
There may be roadside construction, poor road conditions due to inclement weather, poor visibility, a nearby auto collision, or other conditions that naturally demand a driver's attention. In such situations, the need for additional caution is a matter of common sense. Traffic stops frequently involve a police officer pulling a driver over for driving too fast for conditions. If it is deemed in a Tucson car accident case that a driver was driving too fast for conditions at the time the accident occurred, that driver can potentially be held liable for injuries, damages, and other losses that occurred as a result of the crash.
Pedestrian Fatalities in Arizona
A report prepared by the Governor's Highway Safety Administration found that in 2017, Arizona had the highest rate of fatal pedestrian accidents among the 50 states. The rate of 1.61 fatal pedestrian accidents per 100,000 people in Arizona was more than double the national average, which was .8 per 100,000. Statistically, according to 2017 data, Arizona is the most dangerous place in the country for pedestrians. A Tucson car accident lawyer is often needed in connection with a tragic pedestrian accident.
Each state has its own unique laws regarding motor vehicle accidents, traffic, and pedestrian safety. Drivers have a responsibility to help prevent serious collisions by driving defensively and avoiding such unsafe practices as speeding, driving while under the influence of alcohol, and cutting other drivers off in traffic.
Pedestrians also have a duty to be aware of their surroundings at all times in order to avoid being seriously injured by automobiles nearby. Caution and common sense should be exercised as pedestrians walk on Arizona roadways. Pedestrians should stay on sidewalks whenever possible and cross streets only at designated crosswalks and only when it is safe to do so. Wearing headphones that obstruct hearing while walking near traffic should be avoided.
When automobile/pedestrian accidents happen, injured parties should seek the appropriate medical attention and contact Tucson car accident lawyer BBerry Law Offices regarding the best options for recovery and for potential compensation.
Examples of Arizona Car Accidents
A Tucson accident occurred in which a driver in a Hyundai sedan was traveling on South Sierrita Mountain Road near Three Points at a high rate of speed and struck an Isuzu Rodeo that had been making a turn from West Viking Street. The driver of the Isuzu was in serious condition following the car collision and was transported to Banner University Medical Center for treatment. In addition, three juvenile passengers and a woman suffered minor injuries. According to a report prepared by Sheriff's detectives, the driver of the Hyundai, who appeared to have been impaired when the car accident occurred, was arrested, charged with several felony and misdemeanor charges, and was booked into Pima County jail.
In a tragic fatal three-vehicle accident that occurred in Oro Valley, Arizona, approximately 12 miles from Tucson, two people were killed and two were hospitalized. The car collision occurred at the intersection of Tangerine Road and La Canada Drive.
In a third and final example of an Arizona car accident, this one in Nogales, a driver texting while driving is suspected to have been the cause of a fatal head-on collision that took the life of a 43-year-old woman. Investigators with the Nogales Police say that a Ford Expedition on Mariposa Road crossed the centerline into the path of another vehicle between Congress Drive and Interstate 19. The driver of the other vehicle was transported by air to Tucson's Banner University Medical Center, and she died there not long after her arrival. Occupants of the same vehicle suffered injuries and were treated and released the same day. This accident plus those referenced above are still under investigation.
Following these accidents and many others that occur daily, a Tucson car accident lawyer such as BBerry Law Offices is often sought for help.
Leading Causes of Car Accidents in the US
Every car accident is unique, and different circumstances can be contributing causes of an event. If you have been affected by a devastating crash caused by someone else's negligence or recklessness, contact BBerry Law Offices without delay so that an investigation can be conducted and legal action can be taken on your behalf. The following are among the many common causes of car accidents that lead clients to a search for the best Tucson car accident lawyer.
Distracted Driving
Throughout the US, distracted driving is the leading cause of automobile collisions. Because of smartphones and other handheld technology devices, it is becoming more and more common for drivers to be distracted while driving. Diverting attention off the task of driving for a few moments is enough to cause an accident that can result in serious injuries and/or fatalities. The lives of distracted driving victims can be devastated by a driver's negligence. Arizona is one of the few states that has not added a law about distracted driving to the books; yet, according to AAA, somewhere between 25% and 50% of all traffic accidents are caused by distracted driving.
Drunk Driving
Driving while under the influence of alcohol and drugs is another leading cause of accidents in the nation. In the period 2003 through 2012, Arizona drunk driving fatalities exceeded the national average in every age group. In 2017, 320 people in Arizona were killed in drunk driving accidents and 3,095 were injured, according to AZDoT. Driving drunk is a serious hazard to public safety. Impaired driving puts others at risk, and it is an entirely preventable danger.
Speeding
Driving above the speed limit is the second most common cause of car accidents. Driving faster results in slower reaction times and a greater risk for getting into a serious car crash. Speeding was a contributing factor in 26% of all 2017 traffic fatalities, a statistic which is proof enough that speeding endangers lives. Drivers who cause collisions resulting in injury and/or death due to speeding can be held responsible for their actions through the court system.
Contact BBerry Law Offices
If you or a loved one have been in an accident, contact top Tucson car accident lawyer BBerry Law Offices as soon as possible so the facts of the case can be investigated in a timely manner. Your chances of receiving the compensation you deserve for injuries suffered as a result of a car collision are much greater with experienced legal representation. Contact the BBerry Law Offices, Tucson car accident lawyer, for your free consultation by calling (520) 347-8484 today.

REQUEST YOUR ONE ON ONE CONSULTATION
Simply provide us with some details and we will contact you as soon as we can