An Experienced Tucson Law Firm
MEDICAL MALPRACTICE ATTORNEY in TUCSON
Tactical Solutions for Your Unique Personal Injury
When to Call a Medical Malpractice Attorney
Do you suspect medical negligence for an illness or injury you've suffered? Have you been injured during surgery? Bobbi Berry of BBerry Law Offices is an attorney representing clients for medical malpractice in Tucson. No doubt, like all patients, you trusted your physician to correctly diagnose and repair your medical condition.
Medical professionals as a whole usually meet expectations, but sometimes they fall short. Doctors and other medical professionals sometimes cause unnecessary, avoidable, and completely unacceptable suffering and pain. Bobbi Berry is an experienced malpractice attorney in Tucson who can provide the help you need.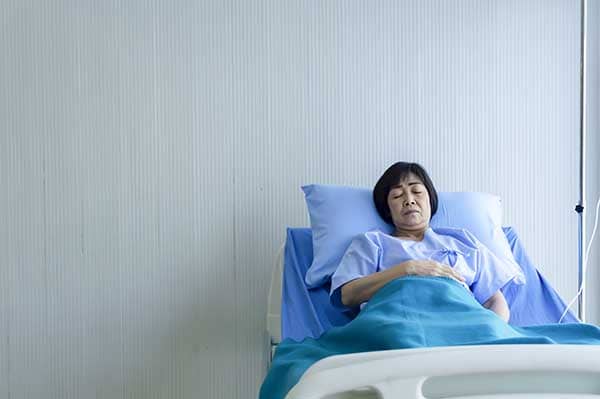 Medical Malpractice Statistics
In the U.S., people of all ages become victims of medical malpractice. The statistics are staggering, as medical errors are the third leading cause of death behind cancer and cardiovascular disease. Every year, about 12 million patients are misdiagnosed by their physicians. As a result, an estimated 440,000 die annually of medical malpractice. The most frequent error is a misdiagnosis of a health condition. Diagnostic errors sometimes result in disability or death. 
Medical negligence may occur if medical personnel fail in their duty to adhere to required standards of care.  You may benefit from taking legal action if you or a loved one in your family has been injured due to medical malpractice. Tucson lawyer Bobbi Berry has more than 25 years of experience as an attorney, including significant trial experience. She has the passion and expertise to provide you with the legal representation you need in a medical malpractice suit.
Common Types of Medical Malpractice
When seeking medical care, we put ourselves at risk for possible harm due to medical errors. Complications and premature death can occur due to medical negligence. The following are examples of the types of medical malpractice which have been successfully litigated in Tucson:
Delayed diagnosis

Misdiagnosis

Failure to properly monitor the patient

Postoperative infection

Septic shock

Surgical errors

Pharmaceutical negligence

Medication errors

Failing to diagnose a life-threatening condition promptly

Negligent care in an emergency room

Birth injuries
A misdiagnosis may qualify as a valid lawsuit against a physician. It's essential to keep in mind that medical negligence is not always present in legal terms simply because mistakes have been made and there has been a bad outcome. What must be established is that the "medical standard of care" that applies to the circumstances was not upheld. The following are among the diagnostic errors physicians commonly make:
A heart attack may be mistaken for a variety of other issues, including a panic attack or indigestion.

Oftentimes a person with lymph node inflammation is diagnosed with and treated for appendicitis.

Patients are often diagnosed with recurring bronchitis when they actually suffer from asthma.
Mismanaged or delayed diagnostic testing is often part of medical malpractice involving a misdiagnosis. The misdiagnosis made by a physician may involve failure to:
Correctly interpret the results of a lab test.

Refer the patient to a specialist.

Properly investigate and follow up on possible causes of reported symptoms.

Screen for a particular medical condition.
In a medical malpractice case involving misdiagnosis, it must be proved that a physician made an incorrect diagnosis, and the error resulted in harm to the patient. The following are examples of harm that may be associated with a medical malpractice lawsuit:
The patient has an increased likelihood of death or ongoing complications

Surgical procedures that were unnecessarily performed

Exposing the patient to harmful treatments needlessly
Compensation for Injuries Suffered from Medical Malpractice Tucson
If a patient's injuries are found by law to have been caused by a failure to meet the medical standard of care, he or she may be able to recover economic, noneconomic, and punitive damages. Economic damages are monetary losses such as medical costs and lost wages due to missing time at work. Noneconomic damages don't necessarily have price tags but could include:
Loss of companionship

Anxiety

Disfigurement

Disability

Pain and discomfort
Representation in any Medical Malpractice Case
With the legal experience of Attorney Bobbi Berry, you can feel confident she will provide superior advice and counsel. Representation in medical malpractice includes, but is not limited to the following conditions:
Hospital negligence

Nursing home neglect

Injuries related to anesthesia

Physician negligence
The Decision to File a Medical Malpractice Claim
If you feel you're a victim of medical malpractice and are seeking passionate legal counsel in Tucson, Bobbi Berry has the legal expertise and dedication to pursue the compensation you deserve.. Get your free consultation to learn more. Fill out our contact form or call BBerry Law Offices at (520) 347-8484 today.
REQUEST YOUR ONE ON ONE CONSULTATION
Simply provide us with some details and we will contact you as soon as we can