Tucson has a thriving bike culture but, unfortunately, bicycle accidents involving automobiles are all too common. Bicyclists are often seriously injured, and, in recent years, Tucson has had more bicycle fatalities than the national average. The risk of a bicycle accident injury or death is very real. It's important to see a bicycle accident lawyer Tucson without delay if you've been injured in a serious bicycle crash and believe you are entitled to compensation. For help from an experienced attorney regarding injuries or the death of a loved one resulting from a bicycle-auto crash, schedule a consultation with BBerry Law Offices.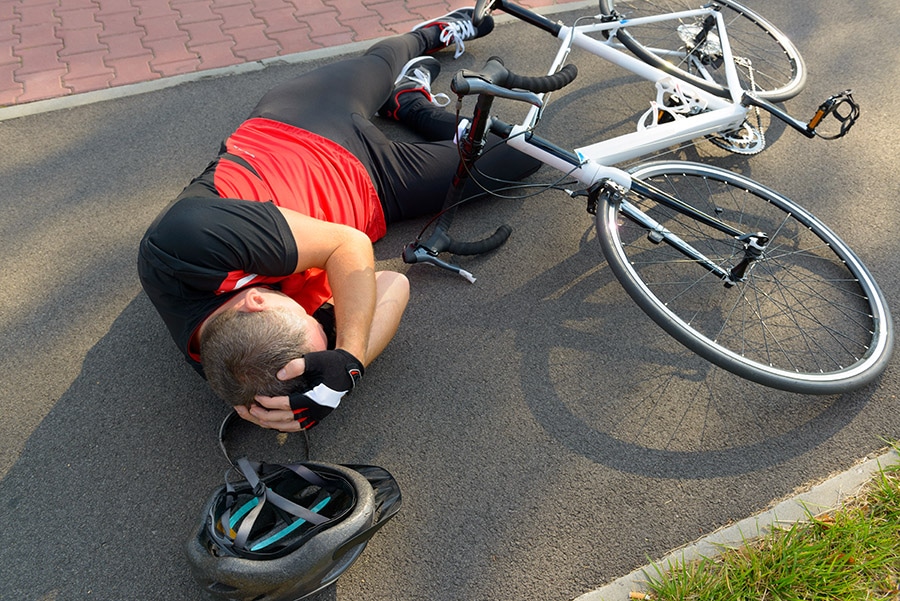 Bicycling is a Heightened Risk in Tucson
The popularity of bicycling in Tucson is evident throughout the city but nowhere more than the 131-mile Loop spanning the area. Vehicles aren't allowed on The Loop--only bicyclists, equestrians, and pedestrians. The city boasts many other bike trails and paths in addition to The Loop. 
In spite of being a bicycle-friendly city, an analysis by 24/7 Wall Street found that Tucson was the second most dangerous city in the U.S. for bicyclists in 2015. That year, four bicyclists died after involvement in traffic collisions in Tucson. With a population of 531,641, the bicycle fatality rate came to 7.5 per one million people. Recent state statistics aren't much better. In 2017, Arizona had 32 bicycle fatalities and 1,371 cycling injuries, which made it the 5th most dangerous state for cyclists. Nationwide, the number of bicycle fatalities in 2018 was 857, which was a 6.3% increase compared to the previous year, according to The National Highway Traffic Safety Administration (NHTSA).
Common Tucson Bicycle Accidents Scenarios
Bicycles and automobiles are a dangerous mix, though, obviously, much more so for cyclists. Drivers of cars and trucks have a duty of driving with a reasonable degree of care. A common type of accident that occurs in crowded streets is when a cyclist gets "doored" by a person opening their car or truck door directly in front of them.
Cyclists are smart to learn evasive maneuvers to try to avoid known dangers, but automobile drivers can be found negligent when a cyclist is injured or killed as a result of their actions. Another common type of bicycle accident is when automobile drivers fail to yield when a bicyclist has the right-of-way. Not yielding to a cyclist at a stop sign can result in great tragedy.
Drivers in automobiles have a tremendous amount of protection all around them, especially as compared to cyclists. A bicyclist's best protection is a helmet, though helmets are not required in Arizona. In Tucson, however, bicyclists aged 18 and under are required by city law to wear helmets. Leather clothing can help protect cyclists from scraping and friction injuries if they are thrown to the road. When autos and bikes collide, the result for the cyclist is often devastating injuries or death. 
The most common types of bicycle accident injuries are:
Head injuries, including concussions and traumatic brain injury (TBI)

Paralysis and spinal cord injuries

Neck and back injuries 

Compound fractures and simple fractures

Deep abrasions and lacerations

Internal injuries

Emotional trauma
Bike accident victims in need of a bicycle accident lawyer Tucson often face medical fees and rehabilitative costs amounting to hundreds of thousands of dollars. If you are struggling with medical costs, expenses, and trauma from a bike-auto accident, BBerry Law Offices encourages you to explore your legal options. If your damages have occurred due to the negligence of another, it's possible that you could pursue significant compensation from the negligent party.
What to Do After a Bicycle Collision
Following a bicycle collision with a vehicle, if serious injuries don't prevent you from doing so, take pictures of the accident scene. This should include pictures of any hazardous conditions that may have contributed to or caused the accident as well as damage to the vehicle and the bike. You will be able to build a stronger case for a bicycle accident lawsuit if you have ample evidence of what occurred. 
Usually a day or so after an accident, insurance adjusters will contact victims. Because accident victims are typically most vulnerable immediately following an accident, you should not provide a recorded statement to an insurance adjuster. These types of statements can have a negative impact on the outcome of a bicycle injury lawsuit.
Consult with an Attorney at BBerry Law Offices
Call BBerry Law Offices at (520) 347-8484 for a one-on-one consultation with a bicycle accident lawyer Tucson. We will discuss your case and advise you regarding recovery and compensation for injuries suffered from your bicycle accident.
REQUEST YOUR ONE ON ONE CONSULTATION
Simply provide us with some details and we will contact you as soon as we can