An Experienced Tucson Law Firm
PEDESTRIAN ACCIDENT ATTORNEY in TUCSON
Tactical Solutions for Your Unique Personal Injury
What to do if You Get Hit by a Car
Since 2014, Arizona has seen a steady rise in car accidents involving pedestrian injuries. While this is a troubling trend, if you are one of the many individuals that have been placed in this position, there are steps you can take to better your circumstances.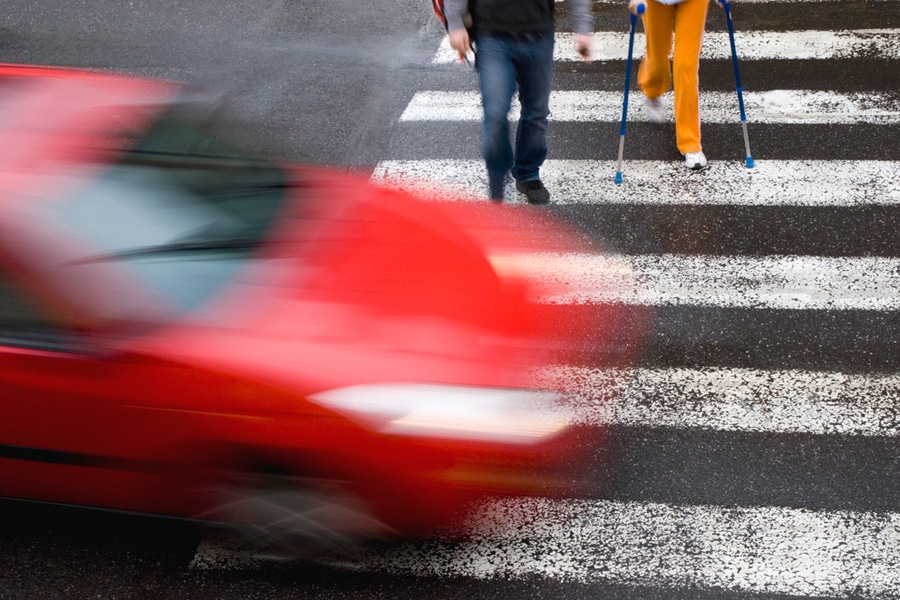 The first thing to do after experiencing an accident is making sure you're safe and getting the help you need. Once you are in a safe position however, it is best practice to document as much about the accident as you can.
Documentation can take a variety of forms but the most useful information includes photographs of the accident and any detailed notes about the event. This information can include the time the accident occurred, where you were on the road, and whether the accident was a consequence of either you or the driver missing traffic signs or signals.
Medical Bills (and Who Pays for Them)
Paying for unexpected medical bills is yet another stressor associated with accident injuries. Even before a claim is filed, many individuals will begin to wonder how they will afford treatment. 
Arizona is not among the various "no-fault" states for insurance claims. This means that even after an accident, your insurance will be responsible for covering the costs of your medical expenses. If you do not have insurance you may be responsible for coving the medical bills yourself.
Each type of claim has a statute of limitations. Simply put, this is a time limit set fin which you must file your case. For pedestrian accidents in Arizona, this statute of limitations is normally set for 2 years from the day of the accident. 
If you are within the statute of limitations and are still interested in filing a claim, you then have to determine who is at fault for the accident. Once you determine the driver's fault for the accident, you can begin the process of filing an insurance claim and negotiating compensation for your damages.
In the case of wrongful death:
The family of the decedent is still to file a claim against the driver in cases where wrongful death is the outcome. This is still a civil suit in which damages are requested however, it must be noted that these damages require different assessment and care than those associated with the personal injury claims outlined below. 
When you suffer the experience of a pedestrian accident, you are entitled to justice and compensation. In law, this compensation is known as your "damages."
Damages are calculated by taking into consideration several factors about the aftermath of the accident. The following categories outline the most common influencing factors of your damages claim. 
Medical expenses:
This includes any medical expenses, past and future, incurred as a result of the accident. For instance, ambulance bills, hospital bills, and potential surgical costs. 
Permanent injury, disability, disfigurement, or lost income:
If the accident left you permanently injured, disabled, or even disfigured, you are entitled to request damages to cover expenses related to these hardships. 
Furthermore, you are entitled to damages of your lost income. Similar to medical expenses, this includes all past and future lost wages directly related to the accident. Some examples include needing to take time off work to heal for injuries and the potential inability to work in the future. 
Mental and physical pain and suffering:
Pain and suffering is sometimes difficult to quantify in financial terms, however, it is a very common outcome after motor vehicle accidents.
Loss of enjoyment of life:
This category includes various non-work activities such as family or social outings, hobbies you can no longer participate in, and the like. This category can also relate to any loss of enjoyment resulting out of a permanent injury or disability. 
Damaged property:
Depending on what personal property was with you at the time of the accident, you may be entitled to reimbursement for the cost they take to replace.
Negotiating with Insurance Adjusters
As seen in the list above, some damages are easier to calculate than others. While medical bills and lost wages provide concrete numbers on which to base damage expenses, this is not the case for loss of enjoyment or pain and suffering.
In cases where these less linear damages affect the overall settlement amount of the case, an insurance adjuster will normally begin a negotiation process. Insurance adjusters have a general template they are provided by their company and can use that as a starting point for which to make a suggestion on what you damages may be worth. Depending on the severity of your injuries, this base offer could be multiplied several times over to provide compensation.
This number is heavily affected by the percentage of fault each individual has in the accident. For example, a pedestrian who was hit while jaywalking will be more at fault than a pedestrian using the crosswalk when it was safe to do so. Similarly, a driver who fails to yield at a stop sign will be more at fault than done who lawfully was driving through a green light. 
You Need an Experienced Arizona Pedestrian Accident Lawyer
While it is always possible to handle your own legal case, it is not recommended. In the case of pedestrian accidents, a personal injury attorney can greatly improve the outcome of your case. An experienced attorney can not only use the law to your fullest advantage, but an experienced personal injury lawyer will not become intimidated by dealing with insurance company attorneys. 
With 25 years of experience representing personal injury cases, Berry Law specializes in helping individuals from the inception of their case to its conclusion. Contact us for a consultation of your case at (520) 347-8484
REQUEST YOUR ONE ON ONE CONSULTATION
Simply provide us with some details and we will contact you as soon as we can