LAW OFFICES OF BOBBI BERRY
Tactical Solutions for Your Unique Personal Injury
OVER 25 YEARS OF EXPERIENCE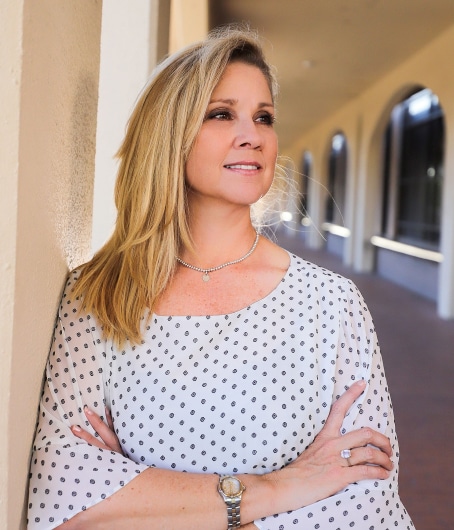 Bobbi has been an Arizona Wildcat since 1984 having attended undergraduate as well as law school at the University of Arizona. She earned her undergraduate degree in English Literature with a minor in Philosophy, but was also quite involved with her sorority, Pi Beta Phi. After law school, Bobbi worked as a prosecutor for the Pima County Attorney's Office for close to nine years during which she specialized in sex crimes and crimes of violence.
In 1999, she went to work for a local law firm practicing civil litigation in the areas of medical malpractice and product liability. From 2001 to present, Bobbi has been a litigator primarily in the area of criminal defense to include homicide, sex crimes, narcotics and DUI. She is certified to practice in both State and Federal Court. She currently continues a criminal defense practice, but also enjoys civil litigation.
Outside of the office, Bobbi is a competitive equestrian in the sport of Dressage. She competes both locally and regionally in her sport. She is an avid outdoors woman and enjoys all aspects of the Tucson desert.
Has been a private investigator in Tucson, AZ since 1998.  Diane holds a Bachelor of Arts degree in Sociology and a minor in Social Criminal Issues from the University of Arizona.  After graduation, Diane worked  with the security division of Tiffany and Company.  In 1998,  Diane returned to Tucson and began working with a private investigations firm that contracted services to attorneys. Diane discovered a passion for criminal defense work as well as mitigation investigations. She honed her skills in this field working for several private investigations firms for over five years. In 2003, Diane started her own private investigations firm, DSI Investigations, LLC.  DSI Investigations focuses on criminal defense work and mitigation investigations.  Her firm contracts investigative and mitigation services with Pima County as well as United States District Court.  Diane has worked on several high profile cases, including death penalty cases.
REQUEST YOUR ONE ON ONE CONSULTATION
Simply provide us with some details and we will contact you as soon as we can